Low Voltage Transformer|Landscape Transformer
Custom|Magnetic Transformer
Custom|Magnetic Products|Power Inductor
ABOUT US
Since 2009,PROWELL is a professional magnetic products and low voltage transformer manufacturer in China, PROWELL specializes in cost-effective custom magnetic designs. We are able to accomplish this through our engineering prowess and application of our expertise to meet our customers' specific needs. Customers only pay for what they need and get what they want. Our product range including Magnetic products, Magnetic transformers, Toroidal transformer, low voltage transformer,Landscape transformer, and switch power supply . we began to know magnetic products from Delta Electronic Since 2000, and then we only know magnetic products in our careers. we can design magnetic products according to your request .
By sticking to company's philosophy of "Strive for Excellence, Customer First", PROWELL has grown its professional expertise in manufacturing industry and become a company that provides premium services with competitive price.our entire company's mission is your complete satisfaction.
PROWELL is an EMS provider as well as a leading manufacturer specializing in producing magnetic products ,magnetic transformers, switching power supplies, PCBA. To ship our products worldwide, PROWELL has obtained safety certification of various regions such as Asia, Australia, Europe, USA and Africa. Our products are sold to customers all around the world with annual sales of 20 million USD (approximately). PROWELL serves large pool of reputable customer bases that include some of the most renowned international electrical companies. They are either Electronics companies or Home Appliances companies listed on the Fortune 500.
PROWELL now possess a strong team of professional personnel, dedicated to serve its customers to meet their requirements with top notch products and services.PROWELL is an organization with approximately 300 employees in which 15 of them are professional technicians and experienced engineers, holding a total area of 3,000 square meter. Through rapid expansion in the past few years, PROWELL now equipped with systematic manufacturing policy, experienced R&D, expertise quality assurance team along with various precise manufacturing and testing machines.
Over the years, PROWELL has established a reputation for providing the latest in magnetic products, magnetic transformers,low voltage transformers, magnetic dimmable LED drivers and Electronic LED drivers' design, consistent high quality products, and outstanding customer service and response times. we're continue to develop many new product series to let our customer could get good quality shipments with create value for our customers,such as magnetic products, high current power inductor,magnetic dimmable LED driver, regulator for single phase fan motor speed controls used in Air unit…etc . Our unique structure provides many advantages to our customers. Experienced in precise aluminum die casting mold, plastic injection molding parts and metal sheet stamping in South China , we can cooperate with clients' engineer to turn nice design ideas into perfect products. we have served clients in Telcom,military,medical, auto,aviation,and LED lighting industry for years .
Our Engineering Capabilities
Our Manufacturing Capabilities
Customized transformer according to your request,

Our Engineer-to-Engineer support , designed and built by the industry's best magnetics experts.

We develop solutions 

We only know magnetics and transformers,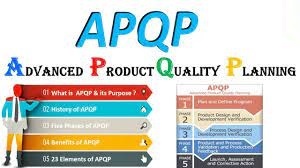 PROWELL specializes in the design and manufacturing of a broad range of low voltage transformers, magnetic dimmable LED drivers, custom magnetic transformer, custom magnetic products, inductors, toroidal transformers,

Total area of PROWELL  plants: 10,000 m² Two major production plants: Shijie Factory I-3000m², Dongcheng Factory II-7000 m²,

Production staff: 300 employees

Five automated product lines

One million pieces per month
Our Commitment to Quality
Mangement System-SAP S/4HANA Cloud Applicated
AT PROWELL, OUR MISSION IS TO CONTINUALLY EARN THE HONOR OF SERVING OUR CUSTOMERS FOR LIFE.

Consistent Quality Magnetics controlled by problem Prevention, Inspection, and

Corrective Action,Performance

.

Magnetics are our passion, and our entire company's mission is your complete satisfaction.
To improve management efficiency, SAP Business One and S/4 HANA Cloud ERP system were applicated since 2009.
I guess I should say why did it take me so long to find you guys? I am working with two major appliance companies that we can both hopefully land. There are 5-6 catalog numbers that we will need to build but right now I need those and a 230 volt model…

Thank you,

Steve

Director 
We have the demand of dimmable LED drivers,the major marketing is in USA and EU ,please contact me ASAP,

Thank you,

Sophia
Hello vivian

Plz advise quote for the product im interested in.?

Looking forward for a long corporateation with your company 

Thank you

Stephen
Good Afternoon,

Per the email below, we are looking for Winshine to build 500k pieces of our part#2807133 that you have built for us in the past and wondering how quickly you get them to us. Let me know what your thoughts are so I know whether to send a PO over for them.

thanks,

Lynn 
Joe,

Yes.  Design is firm so we can proceed.  But I want to make sure we understand each other for all future orders.  I should have the PO to you shortly.

We are banking on you to become a quality supplier.   To be our quality supplier means we expect you to meet or exceed "industry standards" and  "industry EXPECTATIONS!"

We put a lot of faith into our protypes and we expect them to be representative of the production units in all respects.  That includes, electrical, mechanical and cosmetic…

Thank you

Mike
HI joseph,

We need to reorder 25kpcs of 500001-62.  Do you still have wire we sent you left over from our last order? WIRE 39AWG HSPT-180 MAGNET

Regards,

Linda
Hi there Joseph,

We would actually really appreciate your help in sending some facemasks at this point in time. We are still operational in Reno, Nevada but we cannot find any masks there for our employees. Any additional masks you can donate would be greatly appreciated.

I have copied in Mark in our supply chain manager to help provide shipping information and my CSO Matt to ensure he is aware of how our suppliers are helping at this time.

Regards,

Alex