Transformers-Power

Booster Transformer
Safe,Highly Reliable Power
With more than 22 years of Magnetic components experience, PROWELL offers a broad, proven and continually expanding portfolio of catalog and modified standard products as well as extensive capabilities for the development of fully customized components. Our advanced magnetics components are designed to meet essential power application requirements for:
Power conversion
Isolation
EMC compliance
Signal integrity
Increased power density
Helping to ensure efficient and safe, highly reliable power, PROERLL Magnetics are key elements in many of today's breakthrough electric vehicle, high power battery charging, e-mobility, renewable energy, energy storage, Internet of Things (IoT) and industrial infrastructure designs.

We developed our comprehensive Magnetics line to make it easy for circuit designers to select the right components to meet their increasingly complex and demanding application requirements. And, our roadmap remains strong in addressing next-generation application needs.
Contact PROWELL today for your Magnetic component requirements.
PROWELL Catalog Magnetic Components
Global in size and strength, we offer worldwide tech support backed by our regionally based R&D centers and multiple manufacturing facilities in Asia, Europe and North America.
For today's rugged design requirements, we offer a full range of automotive grade Magnetics components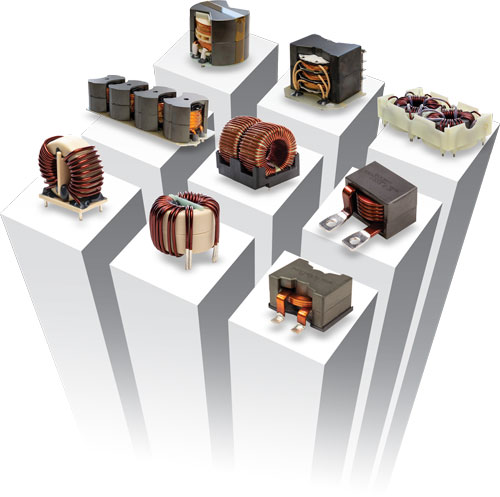 High creepage and clearance isolation transformers
BMS signal transformers
Power inductors
AEC-Q200 High Current Common Mode Chokes
PROWELL Magnetics Design Differentiators
Our extensive Magnetics experience allows us to meet the requirements in today's designs that operate at higher switching frequencies, require ever-more component performance support and are continually shrinking in size.
Miniaturization – Smaller form factors for space-constrained designs
Low EMI noise – Inductors that mitigate EMI noise while maintaining high efficiency
Thermal management – Industry leading temperature stability
High robustness and reliability — Helps maximize product lifespan
Advanced materials and construction for highly efficient and ultra-low DC resistance –

advanced metal alloy powder cores
molded construction techniques
flat windings
self-lead terminals
Custom Magnetic Capabilities
From Design to Spec and Build to Print — all the way to Volume Production.
PROWELL' custom Magnetics team can design and manufacture transformers and inductors for almost any power level, helping designers meet their application specific requirements. Customers are able to leverage PROWELL' engineering expertise and advanced software design tools to expedite the development an optimized design. Plus, our engineering lab can provide fast turnaround prototype samples and manufacturing to support volume production goals.
The proof is in the thousands of successful fully custom designs PROWELL has delivered:
High power SMPS transformers (1 kilowatt to high power 25 kilowatt and higher)
High voltage isolation, TH and SMT transformers to meet UL and IEC requirements
SMPS transformer designs for a wide range of operating frequencies
High current inductors for any Magnetics application
Semi and fully customized EMC/EMI components
Key expertise includes:
Fast prototypes
Ferrite core manufacturing
Designs for EMI reduction
Expertise in thermal management
Engineering support for finite element analysis and simulations
Comprehensive custom design capabilities including:

standard and custom bobbins and cores
aluminum housings
thermally conductive potting
Litz wire
flat wire windings
Agency Standards Compliance
PROWELL designs for compliance with UL and IEC safety standards for isolation and creepage and clearance. We can also meet customers' strict automotive grade requirements including AEC-Q200 and PPAP.