Our Commitment to Quality
AT PROWELL, OUR MISSION IS TO CONTINUALLY EARN THE HONOR OF SERVING OUR CUSTOMERS FOR LIFE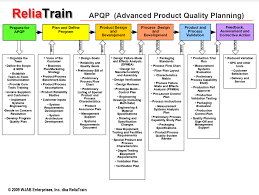 Consistent Quality Magnetics controlled by problem Prevention, Inspection, and Corrective Action
Prevention
PROWELL is ISO 9001:2015 certified in  China (Quality Manuals available for review).

PROWELL designs magnetics using 'state of the art' design tools (20+ years design experience).

PROWELL provides customers with a print set (with BOM upon request) with physical samples.

PROWELL provides complete test data on electrical and mechanical parameters on all samples.

PROWELL provides specific process detail when needed for process assurance (incl. equipment).
PROWELL holds a 'golden' sample and print/BOM in US, for products built at our China factory.

PROWELL provides component supplier traceability and production yield data, upon request.

PROWELL will not deviate from stated BOM AVL unless approved by our customer.

PROWELL records electrical test data on 10 labeled pieces from every production shipment we make.

PROWELL performs ORT (Ongoing Reliability Testing) upon internal order or customer request.
Inspection
PROWELL performs 100% testing of all key electrical and mechanical parameters on all pieces.

PROWELL then performs an AQL quality audit on all shipments using MIL-STD-105E.

PROWELL reviews shipment test data from parts built in our China factory as compared to samples.
Corrective Action
PROWELL considers any customer problem with our products to be our highest priority.

PROWELL investigates every problem with a Corrective Action Report with long term solution.

PROWELL applies all technical resources to address problems reported

.

PROWELL works with our customers to assure minimum impact of their production activities.

Our Corrective Action includes preventative measures on the parts involved and similar parts.

Customer Satisfaction is Guaranteed and all resources are applied to achieve it.

For worst-case scenarios we maintain Error & Omissions and Product Liability Insurance.